INTERNATIONAL BUSINESS DIVISION
International Business Division's primary responsibility is to create and maintain the expanding linkages between international investors, traders, producers and the local entrepreneurs to maximize trade gains for the PNG economy. In doing so, the Division covers responsibilities associated with the implementation of the National Trade and Investment Policies thereby providing necessary support to local businesses seeking investment and market development opportunities here and abroad. Having this common goal to develop our products and raise competitiveness globally, the Division works with a spectrum of potentially winning and capable local producers to participate in both local and international trade and investment roadshows, exhibitions and seminars. The Division supports implementation of the various international treaties that PNG is a party to, including international commodity agreements and the Investment Promotion and Protection Agreements in consultation with key stakeholders.
Key Functional Responsibilities
Coordinate our industries to strategize on finding international business partners and maximising potentials presented through our collaboration in partnership with the Industry Division and private sector peak bodies.
Enhance the work of specific sectors that effectively need the support of the government to engage in international business in conformity to PNG's investment and trade policies as well improving standards & competitiveness of PNG products.
Research and engage in market analysis to ensure PNG products effectively meet market access requirements and are competitive internationally.
Provide the necessary platform and coordinate PNG's participation in local & international trade fairs, expositions, and road shows.
Work with Local Commodity Boards and industry stakeholders establishing regular dialogue with the International Commodity Boards to understand issues and for effective participation in meetings/seminars, etc, thereby gaining maximum benefit from these affiliations.
Coordinate stakeholder participation and coordinate International Coconut Community Issues in liaison with the Pacific Regional Coconut Governance Board.
Prepare briefs, ministerial statements and talking points regarding trade and international business as well as courtesy calls by foreign dignitaries and investors.
Support the Minister on protocol, liaison and coordination on international meetings, conferences and dialogues as well as trade missions led by the Minister for Commerce & Industry.
Work and collaborate with Department of Foreign Affairs and Trade, and key border agencies on developing border areas to facilitate business flow across our borders.
Lead support and participate in negotiating and drafting investment promotion and protection agreements with other state agencies such as IPA, DJAG& DFAT.
To collect and analyze business, market and trade data and make such information readily available to potential Papua New Guinea Exporters through websites and handbooks.
Review the PNG Investment Policies Volumes I & II with a view to coming up with a refined and comprehensive Investment Policy able to address key FDI and domestic investment issues.
Contribute to formulation and review of trade, business and commercial investment policies, agreements and treaties maintaining department's position in those processes.
Notable Achievements In The Recent Past
1. International Business Coordinated Expo Participation Awards in both China & South Korea
a) Papua New Guinea deservedly received the Best Booth Award for being the best booth within the Pacific Pavilion at the 2010 Shanghai World Expo.
b) Individual painter, Jeffrery Feeger demonstrated unique talent & was ranked top in the Battle of the Artists in the Expo.
c) In the 2012 Yeosu Expo in South Korea, Papua New Guinea claimed the Bronze Award for the Creative Display Category in an enthralling expo experience that set the standard for future expositions.
d) In the 2019 Beijing Horticultural Expo in Beijing, Papua New Guinea's creativity & lively participation was well rewarded with a memorable Gold Award for being the Best Garden.
2. Contributed as key dept to the 2022–2023 UNCTAD Green Trade Project on the Development of PNG Vanilla Sustainable Standard and Vanilla Export Guideline in partnership with the Department of Foreign Affairs, the Department of Agriculture and the National Institute for Standards & Industrial Technology.
3. Developed a Sweet Potato Flour Mill Proposal and a Feasibility Study Concept Note. IBD is now working in partnership with SMEC to embrace this innovative proposal for consideration & execution under the auspices of Secretary Ganaii. The concept was a topic of discussion at the Jiwaka Small Industries Innovation Centre.
4. Investment Policy Proposal: IBD has come up with a proposal to review & develop a Comprehensive Investment Policy to guide local & Foreign Direct Investment in Papua New Guinea in collaboration with the Investment Promotion Authority.
5. Successfully coordinated the Bougainville Economic Investment Summit Baseline Survey in collaboration with Policy Division. The BEIS Baseline Survey Report was endorsed & now used to drive Economic and Investment Development Projects in the ABG Region.
STORIES IN PICTURES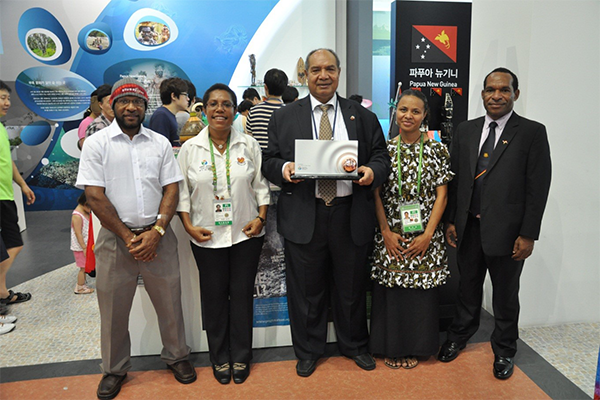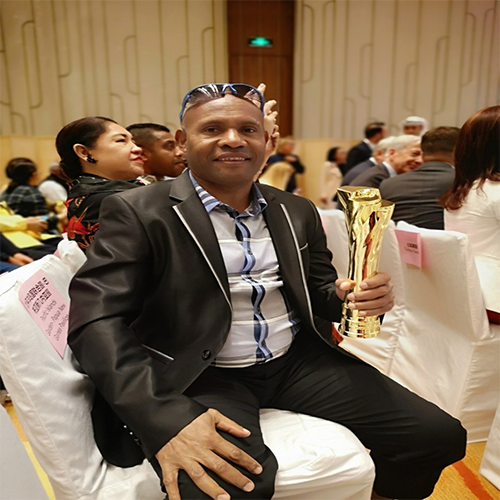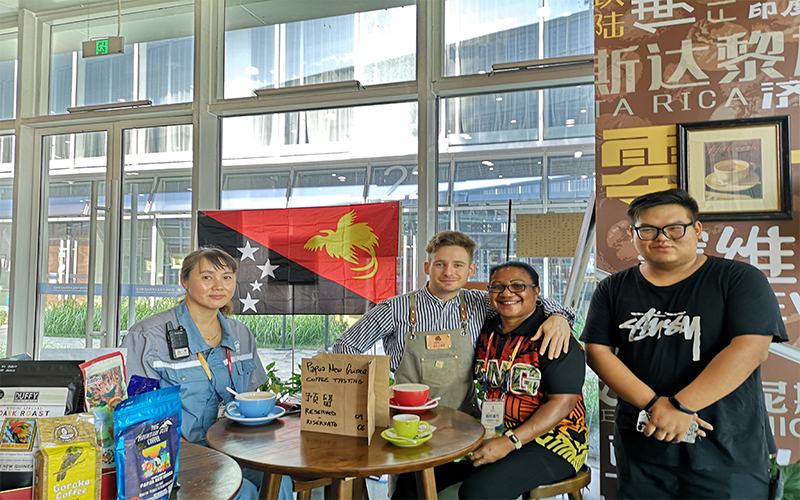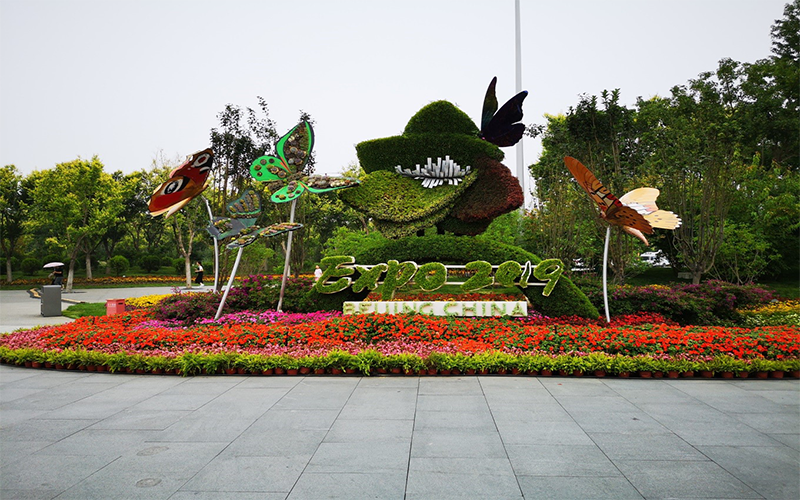 Posing With late Amb. To PRK
Posing with Late Ambassador to PRK, Bill Veri
Best Booth Award, Beijing, China
Best Garden/Best Booth Gold Award, Beijing, PRC
Coffee Exhibition Centre, Beijing Expo 2019
International Coffee Exhibition Centre, Beijing Expo 2019
National Day Celebrations, Yeosu Korea
National Day Celebrations, Yeosu Korea
Expo 2019 Butterfly Garden, Beijing, PRC
Expo 2019 Butterfly Garden, Beijing, PRC